I have a inspiring SUCCESS story for you. It's all about

real estate investing for the everyday person. Not the millionaires and billionaires, but a

school teacher

and a

writer. Women who decided to empower and educate themselves so that they could take control of their future finances.

Newsflash being a school teacher (especially in Florida) doesn't pay shit.

These woman didn't expect anything to be handed to them. They didn't cast blame when things were hard in the learning curve.They charted their own destiny through applied education, trial and error. They studied their asses off, researched and learned how to begin, how to succeed, and then did the MOST IMPORTANT thing….they went out and actually got started with investment property (they took action instead of talking about it).

They understood that in the DOING things weren't always going to be easy, but they started small, learned the ropes in the real world and found professionals they trust, like ME to help further their investment goals.


Another key point I really respect is they aren't just aimlessly buying property because that's what they've been told is the path to true wealth.


NO, they created a plan with a goal of what role investment property needs to play in their life since they both have full time jobs. Then they made plans to make it happen and followed through. We just had a successful closing on their 4th property!!!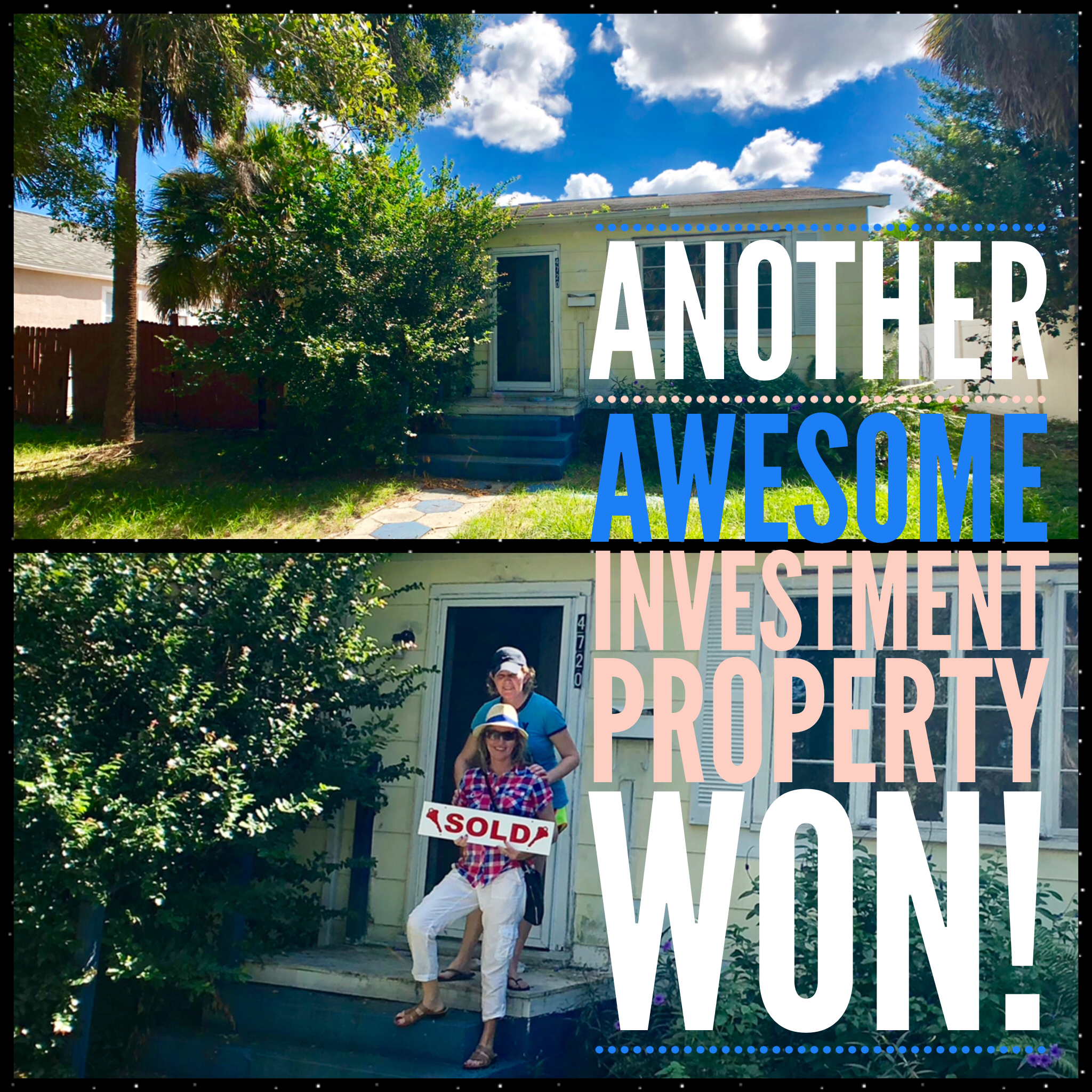 They even make money off of their primary residence because it has a detached in-law unit in back. This strategy makes it so their mortgage is basically paid for by the rent. Isn't that awesome! Would you like your mortgage paid for by someone else?

INVESTOR SUCCESS – Because of the negotiations that I did on their behalf, I netted them an extra $12k in equity. Yes….$12K in equity! That is a powerful position for them to get started on their 4th investment property.
Now many of you might not know that investment property is one of my specialties. I absolutely adore helping people to learn how to create long term wealth through real estate investing and how to leverage their assets in a smarter fashion. To this end I've studied MY ass off to learn smart investing. Any agent can sell you an investment property, but very few actually take the time to learn investing and know how to accurately look at the numbers.

If you have been thinking about getting started with investment property and didn't know where to begin, call or text me to set up an appointment. I have a "Getting Started With Investment Property in Florida" manual, that you receive at your appointment.

If you know someone who is looking to BUY, SELL OR INVEST I would be honored by the referral Laura 727-350-7003


Something you should know is that when a referral closes, a portion of the proceeds goes to Feeding Tampa Bay. They feed the over 250,000 at risk children in the Tampa Bay area!

YOUR REFERRALS & BUSINESS REALLY DO MAKE A DIFFERENCE!

#InvestmentRealEstate
#InvestmentPropertyStPete
#YourHomeSoldTeam
#LauraMarieYourSavvyAndSoulfulRealtor
#KellerWilliamsRealtyStPete
#YourReferralsMatter
#YourReferralsFeedTheKids
#LauraMarieLuxuryRealtor
#BestClientsEver